No job too small, no job too large. If it needs to be moved or towed we can normally handle it.

Sit in your vehicle and relax. We will pump your gas and collect the payment. We will even wash your windshield, check fluid levels and air pressure if requested.

Full vehicle repair using ASE certified technicians and quality NAPA parts.
Towing and Recovery.
Equipment and vehicle towing and recovery. 15 vehicles from wreckers, roll backs, large capacity tow trucks, off road trucks, to tractors with flatbed trailers to move just about anything that needs to be moved. Driven by licensed and certified drivers.
Carey's Towing offers a secured impound lot. Worry free storage for your vehicle in your time of need.
If you are disabled on the road or at home we may be able to repair your vehicle and get you back on your way!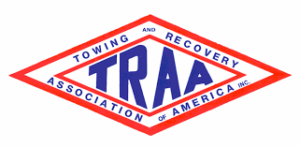 Carey's Towing is a member of the Towing and Recovery Association of America.
Training and Certification.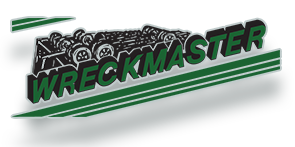 We occasionally host classes for WRECKMASTER . If you need training or certifications contact us or them to inquire about upcoming classes.

Full Service Liberty Gas Station
Carey's Inc. began in 1955 as a Flying A Service Station founded by Reese Carey. It later became a Getty Station and was incorporated in 1982. In May of 2004 Carey's Inc. underwent extensive remodeling and was changed from Getty to Sunoco. And most recently in April of 2016 it was changed to Liberty Gas.
Carey's is still offering full service at the pumps as they did in 1955. Your gas will be pumped for you and the money collected. We will even wash your windshield, check fluid levels and tire pressure if requested. And as it was in 1955, smiles and thank yous are still free!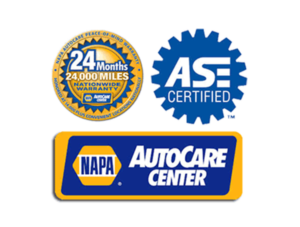 Carey's certified NAPA AutoCare Center takes quality and customer service seriously. As a NAPA AutoCare Center, we follow a strict Code of Ethics so customers will know up front what to expect. As part of this code, we pledge to:
Perform high-quality repair services at a fair price, using quality NAPA parts.
Employ ASE-certified technicians in all areas of work performed.
Be dedicated to customer satisfaction.
Exercise reasonable care for the customer's property while it is in the shop's possession.
Provide a system for fair settlement of customer complaints, should they occur.
Maintain the highest standards of the automotive service profession.
Ask about our NAPA 24 month/ 24,000 mile warranty. Just another reason to use a NAPA certified AutoCare Center.
Our NAPA Parts Department is open 7 days a week for your convenience.
Why ASE certified technicians?
Today's vehicles are more advanced than ever before. The technology that goes into each vehicle is constantly changing, which means the methods and tools needed to repair them are constantly changing, too. Automobile technicians must have current skills and knowledge to keep pace with the ever-changing vehicles. That's why many NAPA AutoCare centers employ qualified ASE certified technicians. The National Institute for Automotive Service Excellence (ASE) is an independent, non-profit organization that tests and certifies individual automotive repair technicians based on skills, knowledge and experience.
So, the next time you need to find a knowledgeable automotive professional all you have to do is to look for the blue and white ASE-Certified seal at your NAPA AutoCare Center.
Location
Conveniently located at 30986 Sussex Hwy, Laurel, DE 19956.
Hours:
Monday – Friday: 8:00 AM to 8:00 PM
Saturday: 7:00 AM to 5:00 PM
Sunday: 8:00 AM to 5:00 PM